See Oz Amigos Live
(Become a friend of Oz Amigos on facebook at www.facebook.com/OzAmigos)
Oz Amigos are currently playing mostly at private and corporate functions.
However I'm sure that we will be doing some general public performances in the near future.
When we do we will promote them here so please check back regularly.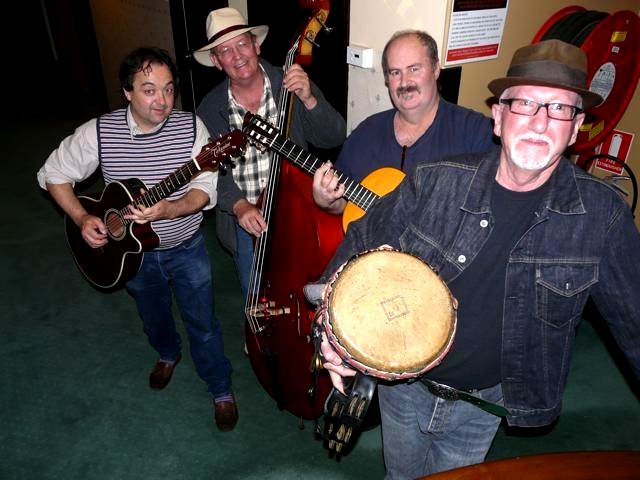 Oz Amigos play a wide variety of material from all around the world. The common thread running through their show is FUN.
Audiences love Oz Amigos because it is always a fun night (or day) whenever and wherever they are playing.